Items with an asterisk are also available inside the Treasured Ministries Gift Shop on our website where 100% of proceeds go directly back into the ministry! Shop with us, send a friend a faith-filled gift and support our efforts to help women heal through the power of God's Word.
Let's take a look inside Your Summer Quarterly Refresh Care package and Treasured Ministries Gift Shop!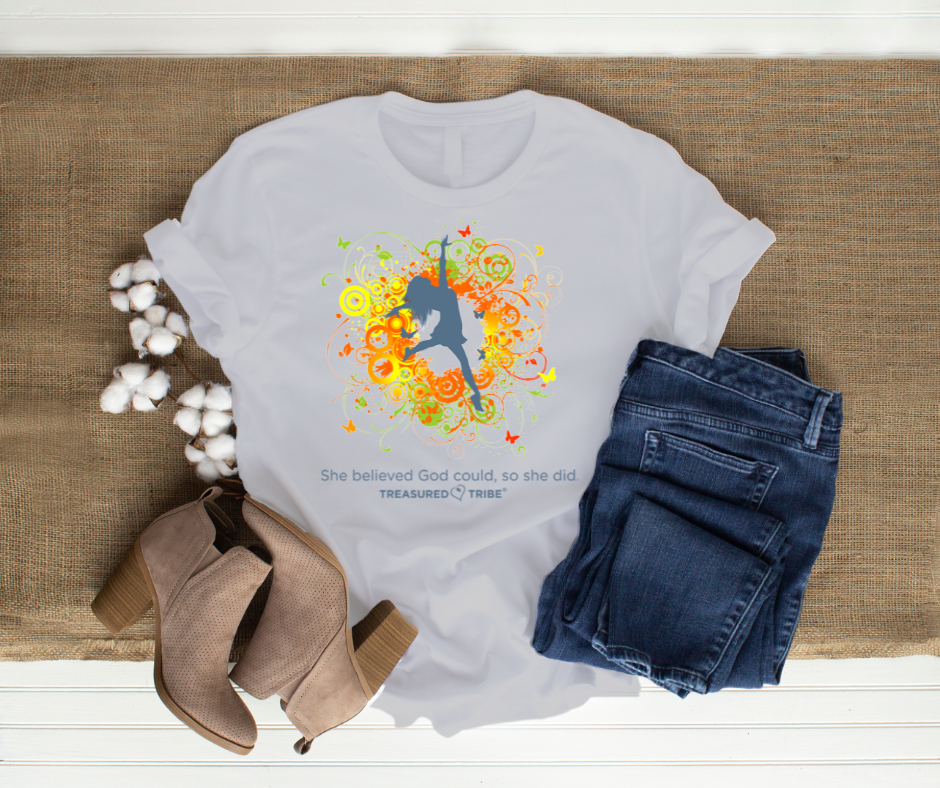 She Believed God Could, So She Did Treasured Tribe T-shirt *
When God calls you to take a step of faith or go outside of your comfort zone, remembering his faithfulness brings courage. Wear confidence and share this with others with the Treasured Tribe 2022 T-Shirt. ONWARD, brave heart!
---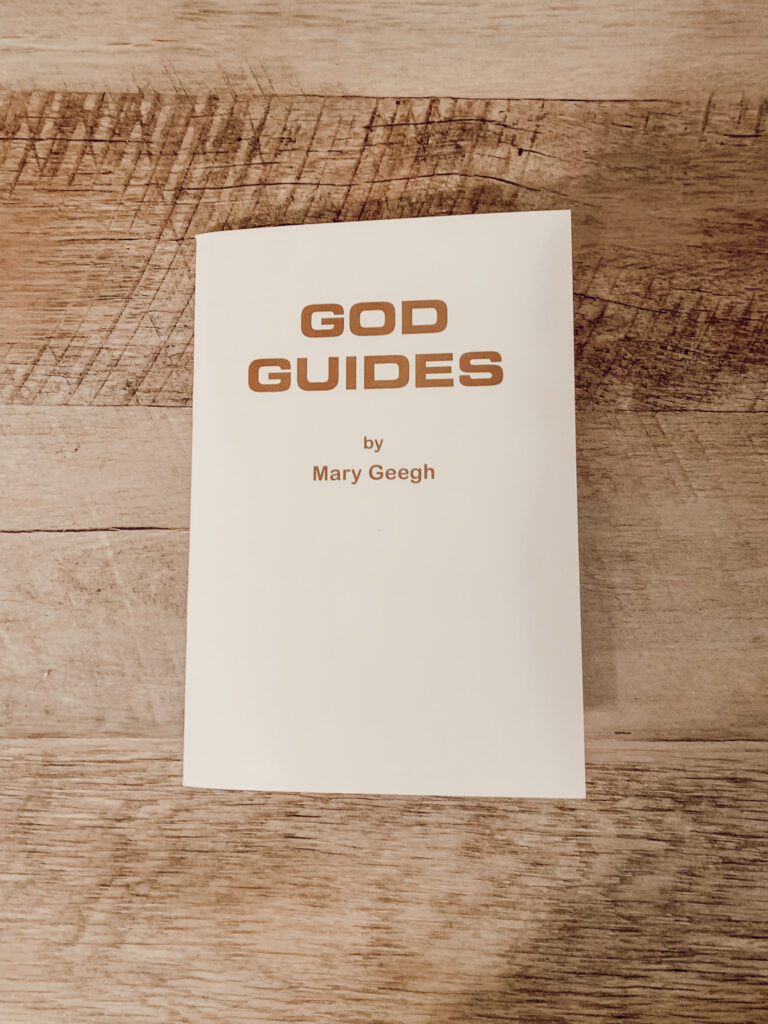 God Guides Devotional Book
Mary Geegh authored God Guides through journal entries of her "listening prayer" time and experiences while serving on the mission field in India from 1924 to 1962. In God Guides, Mary shares how transformative learning the practice of listening in prayer was in her life and the lives of others. Listening to God's guidance and putting it into action was how Mary determined to live her life. Mary shared the practice of listening in prayer with others so that they too might be impacted by God's guidance in their lives.
---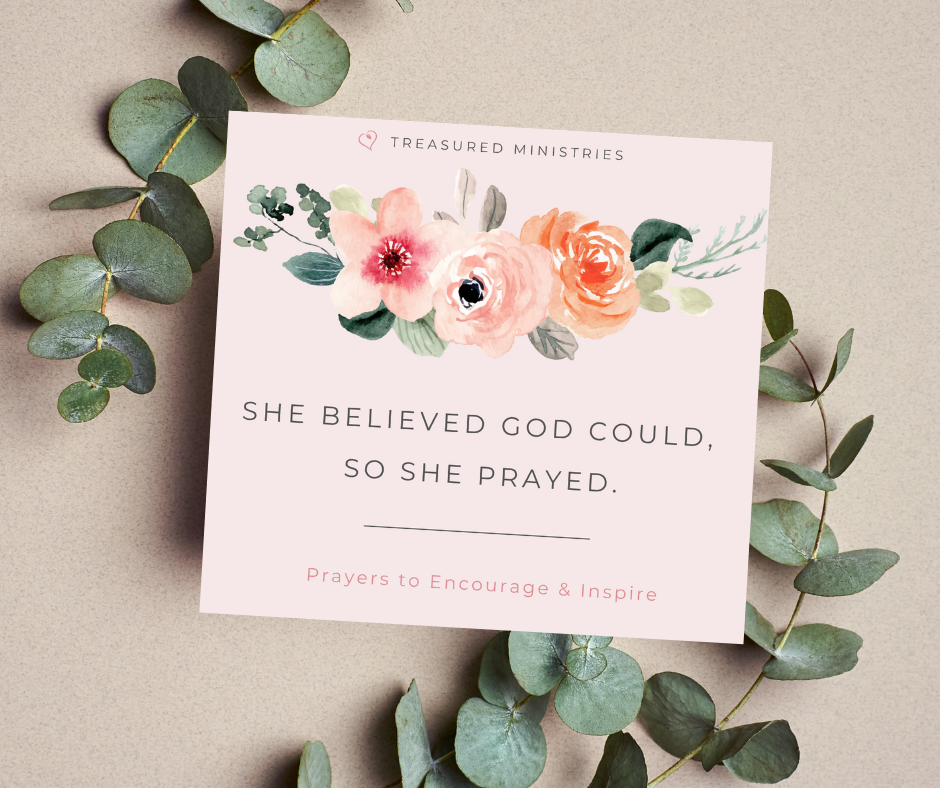 Prayer Cards: She believed God Could, So She prayed *
Sometimes when life is overwhelming, it's hard to find words to pray. But when we pray God's Word, we can pray with confidence and clear direction. Use these decorative prayer cards to display with an included wooden stand where you can see them daily so you can pray boldly and watch mountains move. One set for you and one to share with a friend. Receive encouragement. Give encouragement. Fill your heart with hope.
---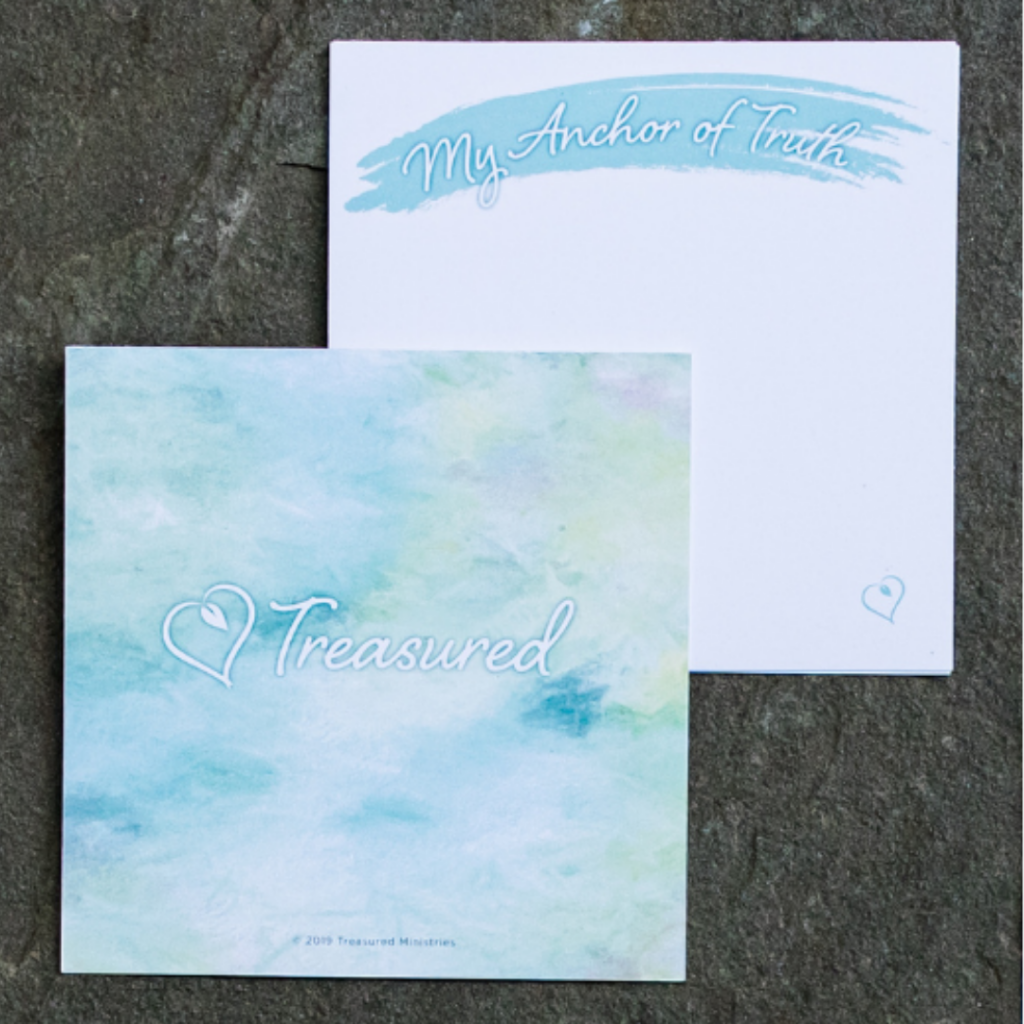 Nourish Notes and Anchor of Truth Card Refill Packs*
Refill your notebook and dive into a new study over the summer! Invite a friend to join you and share the adventure.
---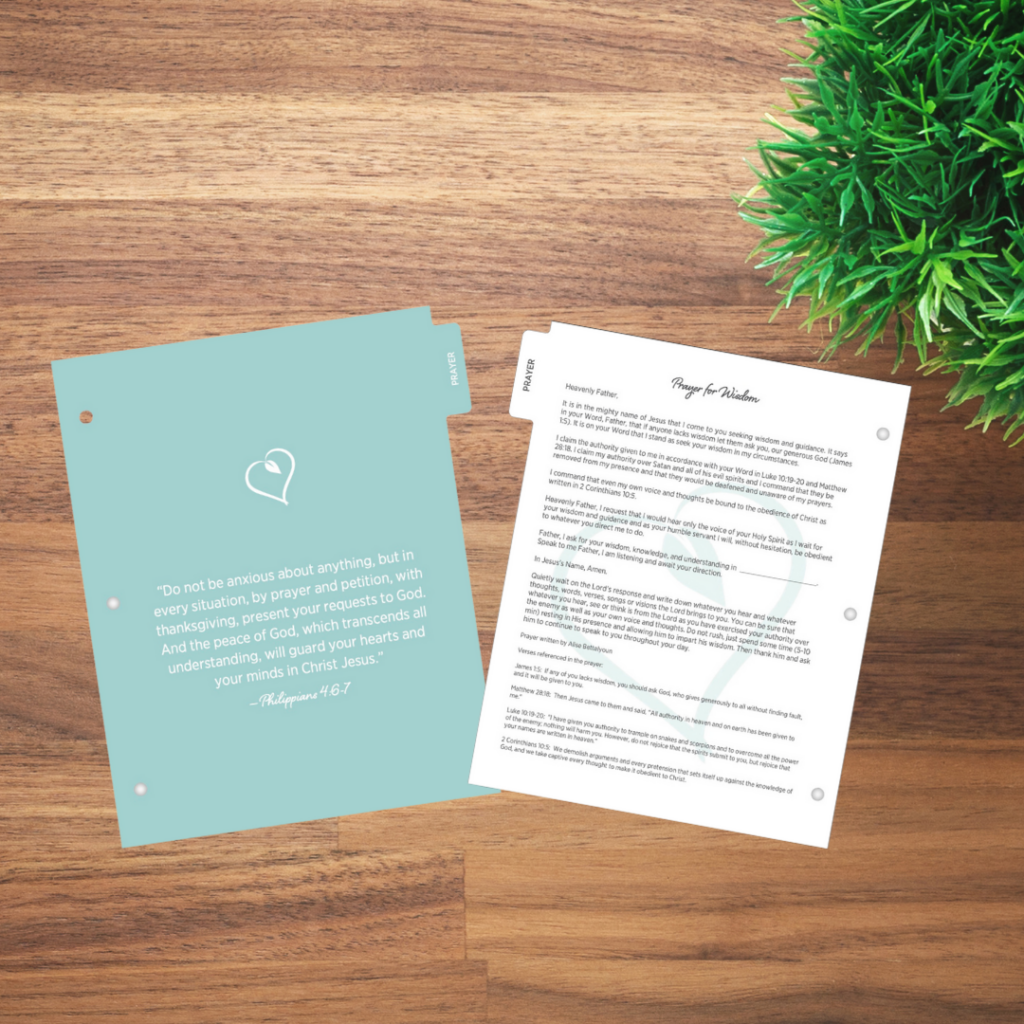 Prayer Tab for your Nourish Notebook
Life inside our broken world can be a challenge to navigate, but when we listen to God's guidance, we can find clear direction for the next steps – and confidently take those steps. Treasured Tribe member Alise Bettelyoun wrote a prayer for wisdom based on God's Word. Place this tab inside your Nourish Notebook and put journal pages beyond that tab. Whenever you need wisdom, seek the Lord using this prayer, record God's answer to you on the journal pages, and follow through with steps of faith. This prayer for wisdom, found below, is also available for download on the Treasured Tribe Website.